Title Search Services
Order title search services at the click of a button.
Zenith Abstract title search services division provides comprehensive title searches through its ordering platform for fast, affordable and accurate searches.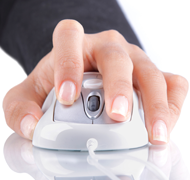 In today's market, providing timely and precise title reports to customers is crucial. Our service delivers you a superior product, without maintaining overhead costs of an in-house search department, that's also fast, easy and paperless! Zenith Abstract online ordering platform provides "click-to-order" integration with most title and escrow production systems. In one click you can easily place your order for a multitude of services anywhere in the nation. Streamlined email notification informs customers when the title search report (TSR) is ready for review and examination. Our integration reduces the need for retyping and provides import capabilities of the TSR, images and data directly into your production system making issuance of the title commitment a breeze. In addition, you can provide your customers a linked commitment which contains hyperlinked images.These hyperlinks enable your customer to locate the underlying documents instantly, eliminating the need to attach paper copies or search for the supporting documents
Title search services provide:
Products/Services:
Superior quality product: Title experience, knowledge and extensive Q/A assures the highest accuracy.
Electronic delivery: The search criteria (chain and documents) are delivered using the agent-defined commitment requirements, exceptions and formats.
Competitive pricing: Our products are priced to give you the best service at an optimum cost.
Policy preparation services available: Based on your specific requirements, we can compile everything you need to issue the policy.
Attorney Search
Co-op Searches
Franchise Tax Search
Corporate/ Entity Searches
Covenant Restriction & Easement Search
Full and Short Period Title Searches
Judgment and Lien Searches
Mortgage Search
Municipal Searches (Including Tax Searches)
Surrogates Court Search
UCC Searches (County and State Level)
Abandonment Certificates
Business Certificates (Good Standing Certificates)
Zoning Lot Certificates (NYC)
Online Reports (downloadable in PDF)
Survey and Inspection Services
Recording Services
Ordering Mortgage and Judgment Payoffs